How To Help A Child Cope With Emotions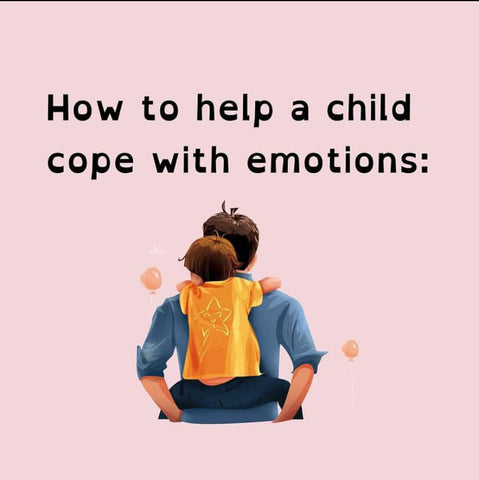 How to help a child cope with emotions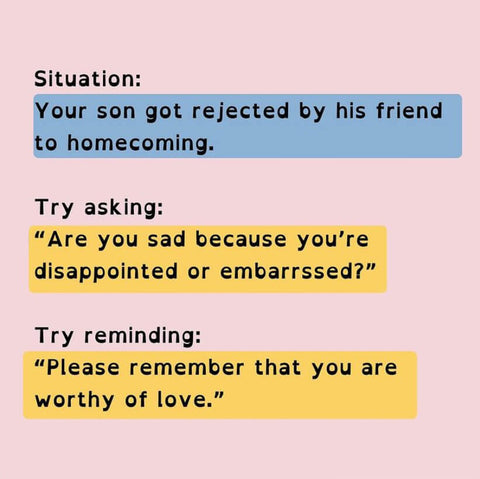 Situation:
Your son got rejected by his friend to homecoming.
Try asking:
"Are you sad because you're disappointed or embarrssed?"
Try reminding:
"Please remember that you are worthy of love."
Situation:
Try asking:
"Why are you crying? Is it because it was your favorite toy or because the sound of the bang startled you?"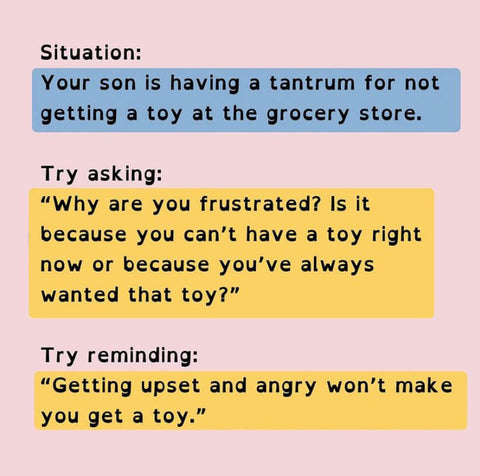 Situation:
Your son is having a tantrum for not getting a toy at the grocery store.
Try Asking:
"Why are you frustrated? Is it because you can't have a toy right now or because you've always wanted that toy?"
Try Reminding:
"Getting upset and angry won't make you get a toy."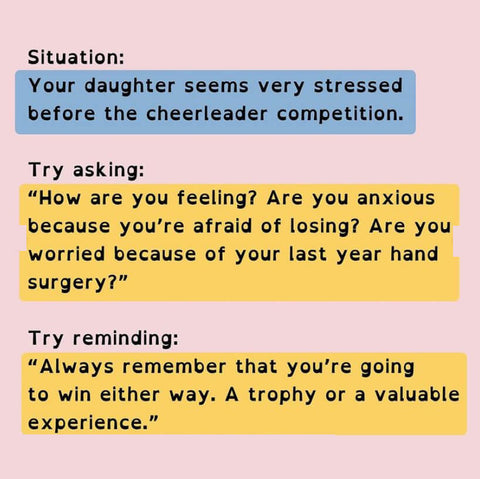 Situation:
Your daughter seems very stressed before the cheerleader competition.
Try asking:
"How are you feeling? Are you anxious because you're afraid of losing? Are you worried because of your last year hand surgery?"
Try reminding:
"Always remember that you're going to win either way. A trophy or a valuable experience."
Let them really think about how they're actually feeling. Be sure to validate their emotions and to guide to manage them.
---