Parenting Tip - How To Deal With Children's Daily Behavior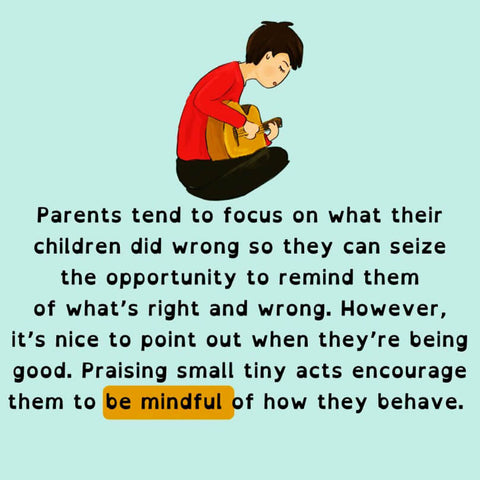 Parents tend to focus on what their children did wrong so they can seize the opportunity to remind them of what's right and wrong.
However, it's nice to point out when they're being good. Praising small tiny acts encourage them to be mindful of how they behave.
---